I'm pleased to now be able to provide digital capture and printing services to fellow artists - high quality services at a much reduced price. I can do this because I'm leveraging all my skills and equipment that I use for my own photography. Its my way of giving back to the artist community. See this page for details and feel free to contact me at steve@naturephotos.ca with any questions you have.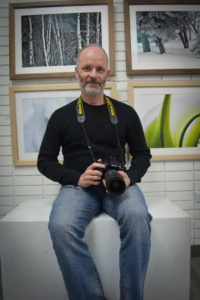 Hi, I'm Steve and I'd like to extend you a warm welcome to my online photography gallery. I love to capture the beauty of our natural world in my photographs. I'm in awe of the complexity and beauty of nature and all it has to offer visually.
Each photograph is displayed matted and framed in my hand crafted solid species wood frames - made with solid maple, red oak and walnut to complement the image the frame is paired with. These are images of the actual frames - see my about page for more details on those frames.
All the images in my gallery are available to purchase - shipping included. Contact me for pricing.
Please respect that I hold the copyright to all photographs on this website which means you can enjoy viewing them but can not make copies of any my photographs for any purposes.